Waiting on Wednesday is a weekly feature hosted by
Jill at Breaking the Spine, which spotlights a
book we're hotly anticipating.
This week's WoW is...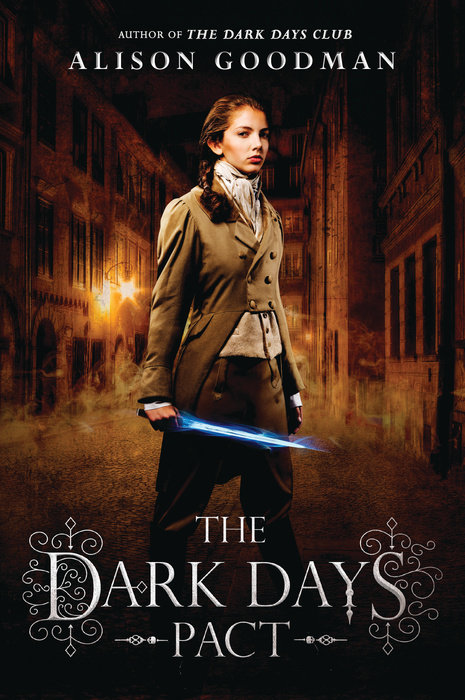 Book #2 in the Lady Helen series
Publishes January 31, 2017 by Viking Books for Young Readers
Sequel to New York Times bestselling author Alison Goodman's acclaimed The Dark Days Club—a smashing combination of Buffy and Jane Austen!
After the scandalous events at her presentation ball in London, Lady Helen has taken refuge at the fashionable seaside resort of Brighton, banished from her family and training as a Reclaimer with the covert Dark Days Club. She must learn to fight the dangerous energy-wielding Deceivers and prepare to face their master, the elusive Grand Deceiver.
As she struggles to put aside her genteel upbringing, Helen realizes that her mentor, Lord Carlston, is fighting his own inner battle. Has the foul Deceiver energy poisoned his soul, or is something else driving him towards violent bouts of madness? Either way, Helen is desperate to help the man with whom she shares a deep but forbidden connection.
When Mr. Pike, the hard bureaucratic heart of the Dark Days Club, arrives in Brighton, he has a secret mission for Helen: find the journal left by a mad rogue Reclaimer, before it falls into the hands of the Deceivers. Coerced by Pike, Helen has no choice but to do as ordered, knowing that the search for the journal may bring about Lord Carlston's annihilation.
Other Books
Eon Series | Singing the Dogstar Blues | Killing the Rabbit
So many editions! So many pre-order links! All the covers! I love it. I'm sososo excited for this book--I loved book 1, The Dark Days Club so much! It was such a lovely read and it was so well researched and well written. I definitely recommend checking this series out!