Swoon Thursday is a weekly feature hosted by #YABound
in which we share something that made us swoon in the
book we're currently reading or recently finished.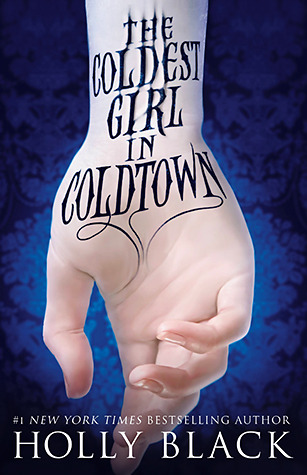 Funny story, actually, this week's swoon. I'm actually currently not reading this book, nor have I recently read it.
So why on earth am I posting this?
Short story time: I saw this book a while back, had the strongest urge to read it, bought the e-book, searched up "kiss" and fell in love all over again. And so I want to share one of my absolute favourite first kisses.
His fingers closed on her shoulder. His eyes glittered like gems as he bent toward her. "But let me have one last thing I do not deserve."
For a moment, she shrank back automatically, thinking he was going to bite her. Then, stunned, she realized that wasn't what he intended to do at all. His lips brushed hers lightly, as though he was giving her the chance to push him away. She squeezed her eyes shut, to blot out the terrible thing she was about to do, and pulled him closer.
She wasn't supposed to want this.
When he kissed her again, she gasped against his cold mouth—her breath held too long since he didn't need to breathe at all—her tongue sliding against his, brushing against his sharp teeth. He was careful, but she still felt the drag of their points against her lower lip. The cool press of his body made her skin feel fevered.
He pulled away from her and touched his mouth, his face full of a gentle amazement. "I didn't remember it was like that."
e-book, 37%
It goes on and oh my gosh that part. How I wish I could continue this, but I will refrain! I loved this book so much when I read it like... 4?? 3?? years ago and I so desperately long to relive this book!