Swoon Thursday is a weekly feature hosted by #YABound
in which we share something that made us swoon in the
book we're currently reading or recently finished.
This week I'm featuring The Last of August by Brittany Cavallaro!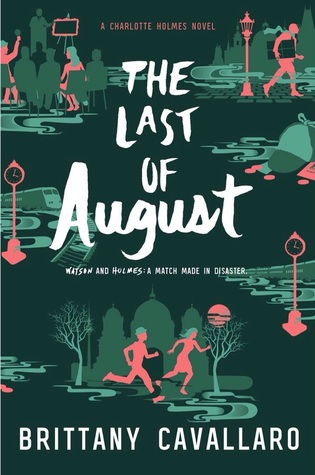 Her skin was pale in the dark, but as I traced my thumb along her cheekbone, she flushed the barest pink. I bit my lip, and her mouth opened, and without thinking about it, really, I let one finger brush against her mouth, and then her hands slid up my chest, pulling against my T-shirt and then pulling at the collar, pulling me down toward her until I could feel myself pressing her down into the mattress, and my nose dug into her neck and she laughed, she exhaled and her breath was soft and a little sharp, and I tangled my fingers in her hair, the way I'd wanted to for months now, all of this I'd wanted for so long, and she angled her head as though she was about to kiss me—
These two are a mess and I'm currently sure that I don't even ship them because they seem dysfunctional af, but this moment was a bit... it was something, alright.