Waiting on Wednesday is a weekly feature hosted by
Jill at Breaking the Spine, which spotlights a
book we're hotly anticipating.
This week's WoW is...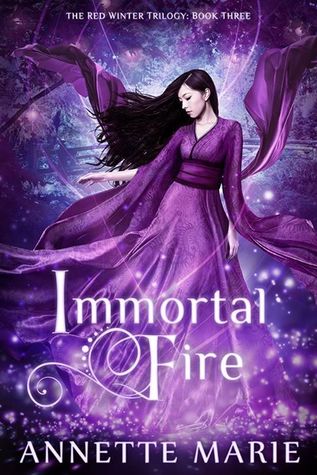 Red Winter Trilogy, book 3
Publishes April 11, 2017 by Dark Owl Fantasy Inc.
Once, Emi believed the heavenly gods were righteous and wise, while the earthly yokai spirits were bloodthirsty and evil. But with a traitorous deity poised to destroy her world, and the yokai standing as humanity's only defense, the lies of her upbringing have toppled to reveal a far more terrifying reality.

Despite the looming threat, Emi can't escape her greatest distraction: Shiro, the fox yokai who has so deftly claimed her heart for his own. Soon—too soon—she will have to break the curse that binds his magic and memories. And once the ancient power inside him awakens, the yokai she loves will be changed forever.
As the earthly gods gather to wage war against the heavens, Emi and Shiro must gamble everything to turn the tide against their immortal, all-powerful foes. Together, they will find a way to save her world—even if it means losing each other.
Amazon | Barnes & Noble | Indie Bound | Book Depository
*Note: the above links are for the compact CD/audiobook versions. I will update when pre-orders for the physical copies are out.
The Steel & Stone series
GUYS. ARE YOU SEEING THIS COVER?? I am so in love and it was totally worth the wait! While I am a bit disheartened at the later release date, I'm also happy because it's an extra 70 pages long! I'm going to miss these characters so much!
ALSO. LOOK AT THESE COVERS HOLY SHIT. (if you click, they should be bigger!)