Swoon Thursday is a weekly feature hosted by #YABound
in which we share something that made us swoon in the
book we're currently reading or recently finished.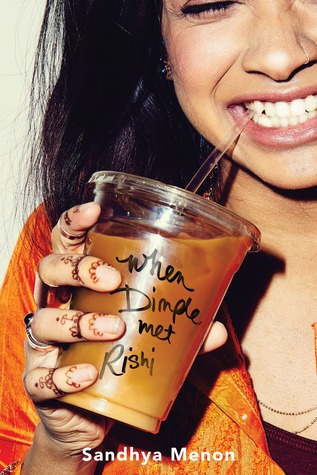 Dimple
And then he grabbed her around the waist and pulled her to him, one hand moving up to cup her cheek, thumb just under her jaw while his fingers tangled in her hair. Rishi kissed her with purpose, with meaning, like he believed this was exactly where they were supposed to be in this moment. He kissed her till she believed it too.
Rishi
Rishi felt clearheaded, bright, delighted, amazed. Dimple's mouth was soft and small and full against his, her body was warm as it pressed into him, and the smell of her skin and hair flooded him like a thousand stadium lights. He was kissing her. He, Rishi Patel, was kissing her, Dimple Shah. And she'd initiated the kiss. How the heck had this happened? How the heck could one guy get so lucky?
These two are so adorable! I really liked this novel and I can't wait for you guys to read it!