Top Ten Tuesday is a weekly feature hosted
by
the wonderful people at The Broke and the Bookish.
This week's TTT topic is...
Top ten unique books I've read
This one was hard. There are so many great books out there, but honestly? So few have truly original concepts—many are the same thing rewired, and that's fine! Many of those make for great books, sometimes.
But to truly find something original? It seems so rare. So! Here are the books that have come close to that!
♩

The Night Circus by Erin Morgenstern



I think it's safe to say that finding something like The Night Circus will be an impossible feat. This is probably one of the most magical and unique books I've ever read.
♩

A Darker Shade of Magic by V.E. Schwab



I've never quite come across any writer that's quite like Schwab. I've loved all of her books and all of them have taken one concept many of us know and has managed to make something unrecognisable out of it. This series has a unique magic system, Antaris, and parallel Londons. It's amazing and heartbreaking, yay!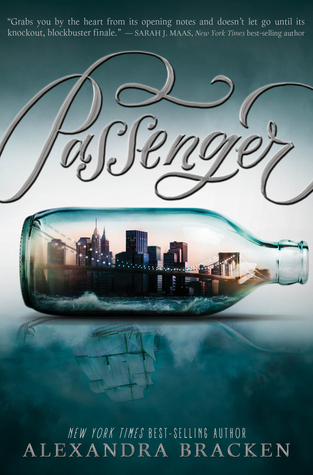 ♩

Passenger by Alexandra Bracken



Many authors have done time travel, as have many shows, but never quite like how Bracken does it in Passenger. Time travel here requires no weird machine, but an ability and passages that take the travelers back to a certain time and place.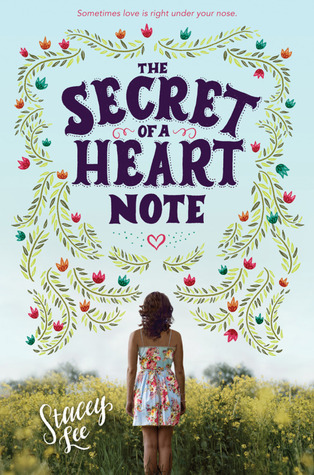 ♩

The Secret of a Heart Note by Stacey Lee



The idea of aromateurs is definitely a new one. In this novel, Mim is one of the only two aromateurs around and it's her and her mother's job to use her extraordinary sense of smell to create "love potions". The book itself has smells for various emotions and it was such an adorable novel!
♩

The Female of the Species by Mindy McGinnis



This one isn't so much as unique as it is special for me. Many books tackle the issue of rape, rape culture, and sexism. This book dealt with that and more, and it genuinely means so much to me.
♩

Saga by Brian K. Vaugh, art by Fiona Staples



You've never seen space adventures until you've read a volume of Saga. It's a wild, sort of disturbing, lots of NSFW adventure but damn, if it isn't addicting and amazing. Not to mention there's so much inclusion, both in regards to sexuality and race!
♩

Illuminae by Amie Kaufman, Jay Kristoff

Illuminae

, and its followup,

Gemina

are both told through a lot of weird information. Definitely one of the more mind-blowing sci-fi/dystopia novels, the books aren't told in a normal narrative, but through video feeds, chats, interviews, and more. And it's so much fun!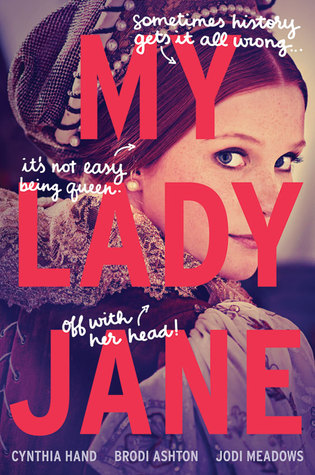 ♩

My Lady Jane by Cynthia Hand, Brodi Ashton, Jodi Meadows



Frankly, I've never researched Lady Jane on my own but I'm only a little bit sure her story wasn't

exactly

how it was portrayed here.

My Lady Jane

is a funny and whimsical novel that tells the story of Jane's rise to power and everything after. It was a load of fun to read, especially since it involved tons of banter and, oddly enough,

animals

.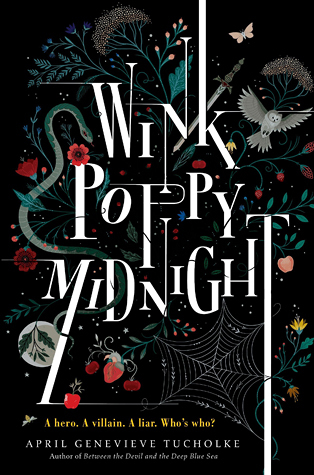 ♩

Wink Poppy Midnight by April Genevieve Tucholke



I actually did not like this one, but it was definitely one of the weirder novels I've come across. On GR, it's under magical realism... and I suppose? For me, it fell flat and confusing, but it certainly isn't one of your regular old stories.
♩

A Thousand Pieces of You by Claudia Gray

The concept behind this novel was amazing—a piece of technology that can take you to your body, but on a different universe. The whole idea behind parallel universes was what sold me! Unfortunately, the author focused too much on the romance so it didn't work out for me. But the idea behind the series was definitely an intriguing on!
What are some of the unique books you guys have read?