Top Ten Tuesday is a weekly feature hosted by
That Artsy Reader Girl, previously hosted by The Broke and the Bookish.
It has been a looooong time since I've done a Top Ten Tuesday feature. But a few weeks back, one of the topics really caught my interest so I've been meaning to do it.
But! True to Mith fashion, I never post on time, forget, then post extremely late. Maybe that's my brand instead of being constantly emo.
I digress. Anyway, the topic that I was really into was this: Books I loved, but will never reread.
See, I've been rereading soooo much lately, but... let's face it. There are loads of books that I've loved, or even liked, that I'll never reread. And here they are!
↪ In all honesty, I don't even remember much of this book, but I remember being surprised by how much I liked it. I hadn't read any of Khoury's other books, so this first one was a hit!


... Still, I don't see myself going back to it. It's... just not something that would interest me anymore, I guess?
♩
The Female of the Species by Mindy McGinnis
↪ Oh, this one's so, so easy, hah.


I love this book. I love the message, I love the story, and I love Alex so much. But this book just hits places I don't want to acknowledge the existence of, much less be hit in again, y'know?
♩
A Darker Shade of Magic by V.E. Schwab
↪ As enamoured as I am with Schwab and Kell and Red London, I would never willingly read this series again.


Don't get me wrong, I absolutely love these books. But god, if they aren't... loaded. I mean, I really adore these characters, but each book feels like a rollercoaster, and don't even get me started on A Conjuring of Light. I can't go through that again—I barely made it out the first time around.
♩
The Book of Ivy by Amy Engel
↪ I loveloveloved this book when I first read it in 2015. I was so eager for book 2... which I read sometime last year and I was just... so disappointed.


So, it's highly unlikely I'll ever go back to this. I kind of just want to leave it in the memory where I remember liking it instead of knowing I won't if I do pick it up again. If that makes any sense.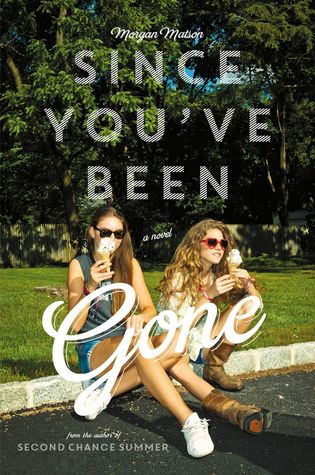 ♩ Since You've Been Gone by Morgan Matson
↪ This goes for really all of the Matson books I've read because god are they super long!


And it's not that they're bad, it's just that. I'm just aware of the fact that I don't really like reading contemporary that much? Plus she has a habit of having overlong paragraphs that feel unnecessarily long and full of info we could have done without. So.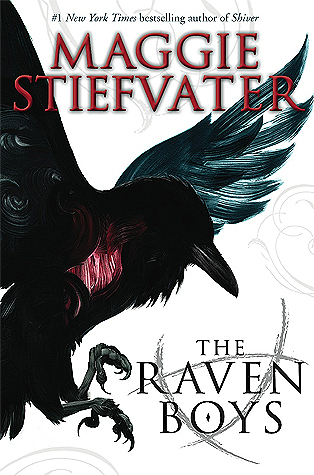 ♩
The Raven Boys by Maggie Stiefvater
↪ Not gonna lie, like a lot of people in 2012, I was absolute trash for this series. I was so head over heels for Bluesey, which, I think, is the real reason I liked those books.


Never mind that I knew, while reading them the first time, I would not a) remember anything that happened, b) understand anything that happened, and c) care about anything that happened. Considering I disliked the finale, well. I won't be picking this up again any time soon.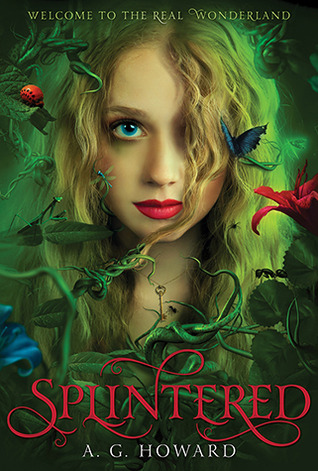 ♩
Splintered by A.G. Howard
↪ Tbh, I just out grew her. I loved this in 2013 but I know for a fact I would hate it now. Especially the love triangle.


Not only that, but I was so dissatisfied with the ending. What's with me and final books? It's like most are just awful. No wonder I don't read most of them lmao.
♩
Cracked by Eliza Crewe
↪ This book was actually kind of splendid the first time around! A morally grey character who takes pride in being like that, is awfully sarcastic, is—I think?—a demon. One who eats people! How grand.


Reading it now, I would probably find it a bit cringe-worthy and trying too hard to be funny with the comments. I don't know. I just... would not willingly read it again.
♩
All In Pieces by Suzanne Young
↪ Suzanne Young is incredibly talented. She's amazing at writing heartfelt stories with relatable characters, sweet romance, and really getting the heart of the issue she's writing. It makes for some emotional reads.


And... I just... can't—okay won't—read books that will make me cry. I can't do that to myself.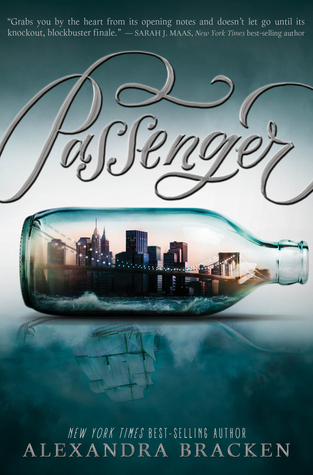 ♩
Passenger by Alexandra Bracken
↪ I liked this book! And Wayfarer! Both were 5-star reads. Both were, in fact, great reads. So... why?


I feel like, for me, Alex Bracken is one of those writers who write really great stories... just not something that has been a favourite of mine. Like. I love her writing style and her characters, and even though her books are too long for my taste, I admire her enough to always try when she releases something new.

But, usually, they're just books I'll only ever read once, no matter how much I liked them that first time, you know?
So friends! Do you have books that you loved the first time around, but wouldn't reread?