Waiting on Wednesday is a weekly feature hosted by
Jill at Breaking the Spine, which spotlights a
book we're hotly anticipating.
∙∙∙∙∙·♫·*·♪..♪·*·♫·∙∙∙∙∙
I mean, if we're being technical, this should be Waiting on Thursday because, wow, what else is new? Mith posting late yet again.
Yeah. Anyway, this week, I'm featuring...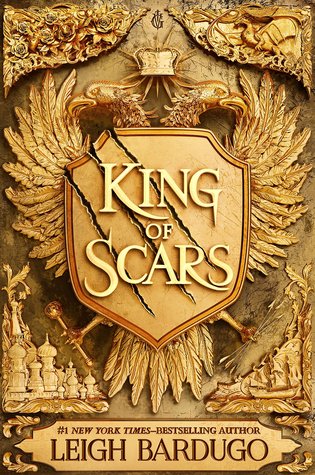 King of Scars by Leigh Bardugo
untitled series, book 1
publishes
January 29, 2019 by Imprint
goodreads
Nikolai Lantsov has always had a gift for the impossible. No one knows what he endured in his country's bloody civil war—and he intends to keep it that way. Now, as enemies gather at his weakened borders, the young king must find a way to refill Ravka's coffers, forge new alliances, and stop a rising threat to the once-great Grisha Army.
Yet with every day a dark magic within him grows stronger, threatening to destroy all he has built. With the help of a young monk and a legendary Grisha Squaller, Nikolai will journey to the places in Ravka where the deepest magic survives to vanquish the terrible legacy inside him. He will risk everything to save his country and himself. But some secrets aren't meant to stay buried—and some wounds aren't meant to heal.
twitter | website | instagram | tumblr | facebook
I've been waiting for this for I don't even know how long. Did you know it's going to have the POV of another character--one from the Six of Crows duology? I mean. I am pretty sure I know who but this is Leigh, after all. She likes to keep us on our toes.