Waiting on Wednesday is a weekly feature hosted by
Jill at Breaking the Spine, which spotlights a
book we're hotly anticipating.
∙∙∙∙∙·♫·*·♪..♪·*·♫·∙∙∙∙∙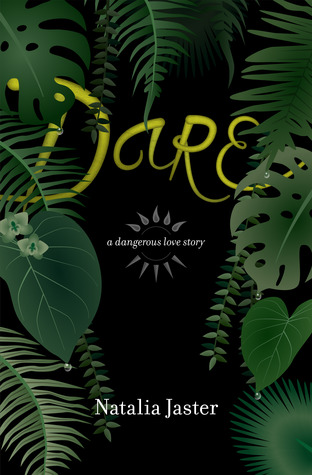 Publishes July 28, 2017 by Amazon Digital Services LLC
A Hotheaded Prisoner

They say she's mad—made of madness, made of fire. In a cage by the sea, Flare dreams of escape. She yearns for the day when she'll flee to a place only she knows, a hidden world of mystical waters and gilded sands.

The island is calling to her. And she she won't let anyone keep her from it.

Especially not him.

A Coldhearted Prince

They say he's cruel—crowned of cruelty, as cold as ice. A prince whose gaze cuts like the incisions he administers within his lab. Jeryn has sailed beyond his kingdom for the Trade, to bargain for those wild, imprisoned fools that make his skin crawl.

By law, they're subjects meant for experimentation. And easy to despise.

One in particular. A girl seething at him from behind bars, with burning eyes and ready fists.
A Mythical Shipwreck

But on the cusp of transport, the tide rages. That uncharted island awaits, a dark tangle of foliage where creatures slither in the mist and poisons lurk in the flora.

Stranded, the prince and prisoner must fight to survive. In this mysterious rainforest, they must band together . . . if they don't slay one another first. Or become something more to each other.

Something just as dangerous.
Notes: *Second book in a duology: same universe, different couple. Can be read as a standalone, though it's recommended to read TRICK first.*

*Mature YA: sexual content and language. Intended for readers 17 and older.*
Amazon | Book Depository | Barnes & Noble | Indie Bound*
~
Kindle | Nook | Kobo | iBooks
*Physical copies to be available later