Swoon Thursday is a weekly feature hosted by #YABound
in which we share something that made us swoon in the
book we're currently reading or recently finished.
∙∙∙∙∙·♫·*·♪..♪·*·♫·∙∙∙∙∙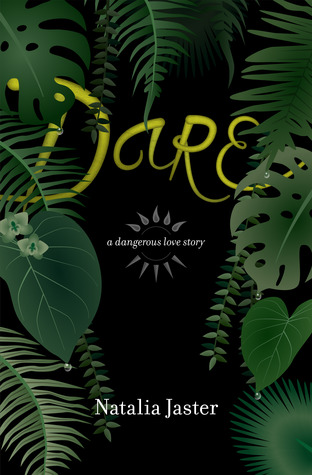 And that's what happened. His mouth became that flint, and I became kindling, smoking and sizzling. I arched into his chest, allowing him, telling him yes and yes and yes.
"Flare," he said against the painted symbols.
Then he kissed me there, his mouth drawing my skin between his lips. I ignited, the flame bursting where he tasted me, and then lower, lower, lower in my belly, into that spot that I'd discovered hours ago.
My lips parted, a soundless moan toppling out of me. Jeryn shuddered, somehow knowing or feeling it in my hands as they rushed up the back of his head, mussing the roots and clinging for support. His kisses dragged to the glen between my collarbones, careful and agonizing. Another kiss there, and another kiss into the crook of my neck, and then his tongue slipped out to join his mouth.
Talk about heated. This book made me wait the longest time for some sort of romantic interaction—it's such a good hate to love, too!